Dynamic, Scalable Biotechnology and Pharmaceutical Manufacturing Less Than An Hour From Kendall Square
THE REACTORY
Located in Worcester alongside UMass Medicine Science Park, the continuously growing UMass Medical School and Beechwood Hotel The Reactory is a master-planned, 46-acre campus dedicated to biotechnology and pharmaceutical manufacturing that is shovel-ready with permits in place and in a Bio Ready Platinum Community.
The Reactory was developed in response to meet the rapidly rising demand to develop rare disease treatments and genetically personalized medicine. As promising, new clinical programs emerge within the Worcester-Cambridge corridor, the ability to manufacture locally is essential. With close proximity to Boston and Cambridge, The Reactory allows Massachusetts R&D teams local access to monitor processes in real time, in a way not possible with distant manufacturing facilities.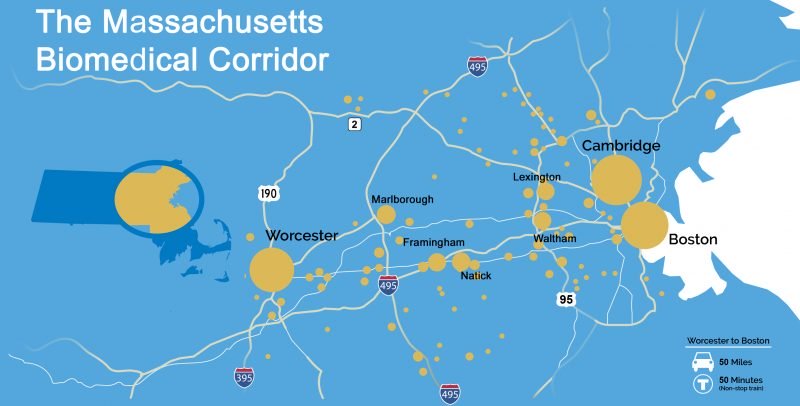 Value Proposition
The Reactory biomanufacturing campus is a unique resource within the Northeast. Close to Boston and Cambridge, The Reactory in Worcester is ideally positioned to help companies realize their product pipeline vision and supply chain expansion.
Thriving Ecosystem within the most innovative biotech super cluster in the world with access to the brightest and best biotechnology and pharmaceutical subject matter experts.

Diversified, Educated Workforce educated and trained at leading universities and hospitals can bring a mix of PhD-level positions, as well as entry-level positions to employers.

Accessibility and Infrastructure of New England's second largest city provides convenient "community friendly" access via road, rail or air.

A Hip Urban Vibe At An Affordable Price: Worcester has everything it takes to attract and retain the brightest and the best in the biotechnology community.

Incentives To Manufacture in Massachusetts: The Commonwealth offers attractive investment, tax, economic, workforce and utility incentives.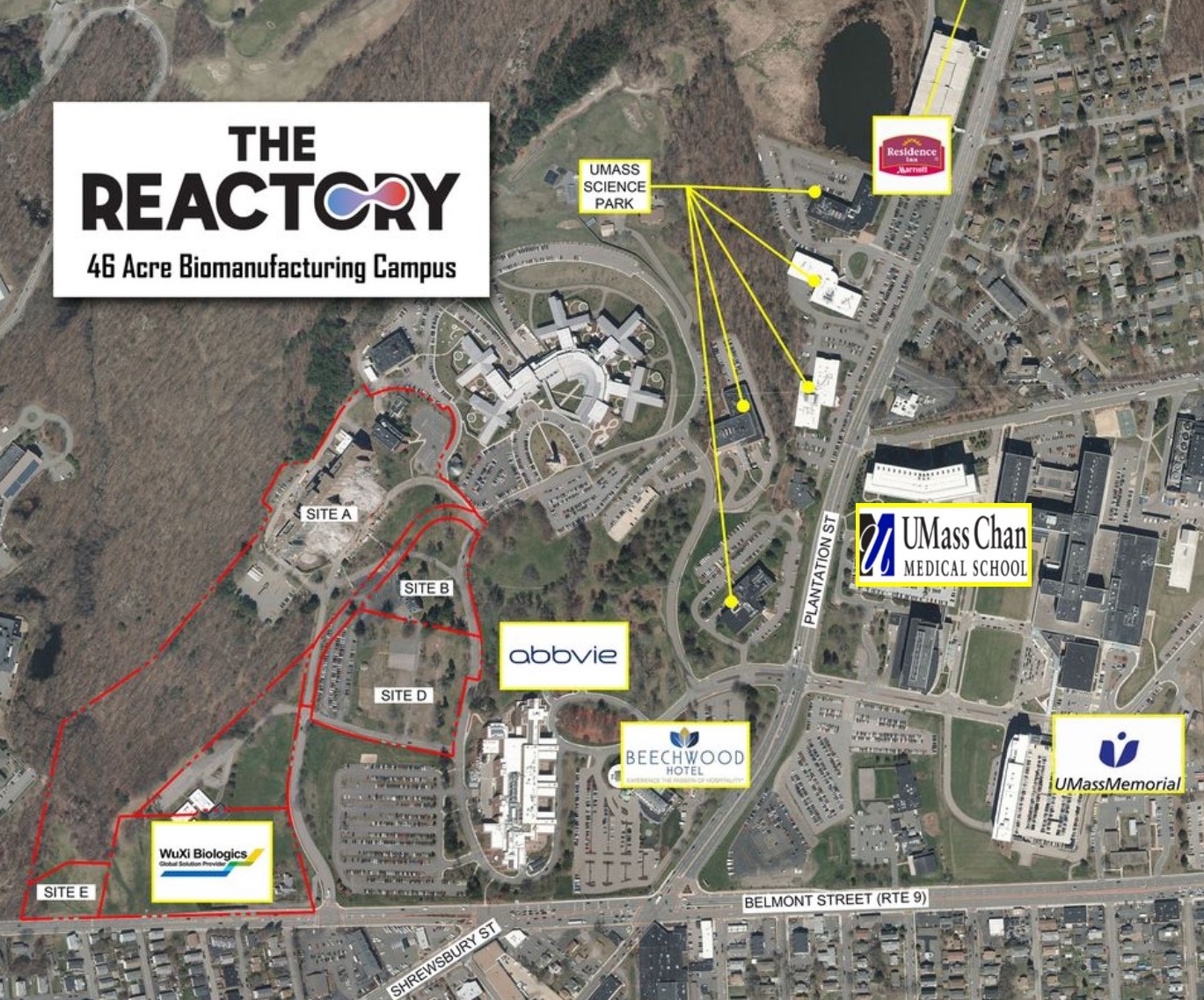 Available Build-to-Suit Sites at The Reactory
The Reactory campus is an ideal location for companies that want to make the next industry paradigm shift or expand their supply chain capabilities. With required permits in place, this pad-ready development enables Galaxy Life Sciences to quickly design and build your company's future home. Multiple parcels are available for the manufacturing of active pharmaceutical ingredients, cell therapies, gene therapies, single use biologics, plasma, bulk biologics, sterile fill finish, oral solid do-sage, development material and clinical or commercial products.
Construction began in the fall of 2020 to make public road and infrastructure improvements, and to provide comprehensive utilities required for Biopharma manufacturing as well as municipally-owned and maintained infrastructure.
Galaxy Life Building®:
Available For Lease
Galaxy Life Building® Gross Square Feet: 95,000+ SF
Various pad ready sites ready for construction: 35,000 SF, 95,000 SF and 165,000 SF